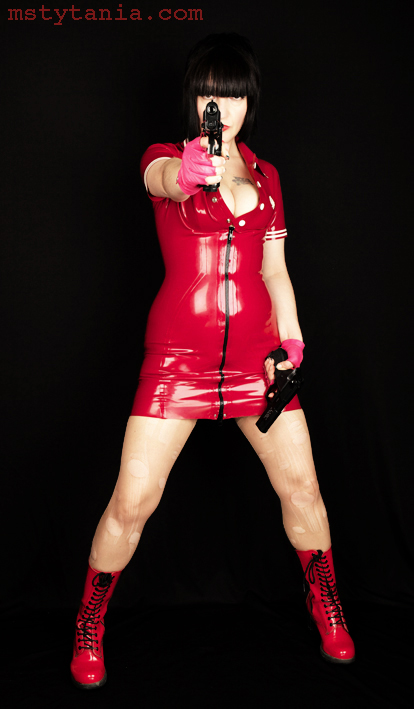 Ms Tytania of London isn't just another London Dominatrix: she is a true one-off. Her interest in Domination and submissions started very long ago, when she used to fantasize about men who wore women's underwear under their severe professional suits.
She also loved power dressing such as suits, catsuits, leather, uniforms and fetish apparel: from a very young age, she understood the power that certain looks and items of clothing can give a woman. She uses this power to the hilt.
She believes that all women know instinctively how to use their appearance to bring men to their knees, if let to express themselves freely.
A big fan of gender bending play and questioning traditional gender roles, because most subs who contact here dream of giving up the power and self-control expected of men, to indulge in being, for a change, taken care of by an udnerstanding, like-minded Mistress who's see, heard and done it all. Or almost.
Strapon play fantasies where also a recurrent dream from an early age, but as she's said many a times: "I never thought thwt heerosexual men would be into it. How wrong I was!"
From these intuitive, simple beginnings and through years of play and experimentation, both in private and in the dungeon, Ms Tytania has created herself in the image of a powerful, experienced female dominant who relishes her seulaity and erotic proclivitiies and would like to help you, too, to discover and cultivate your inner slut.