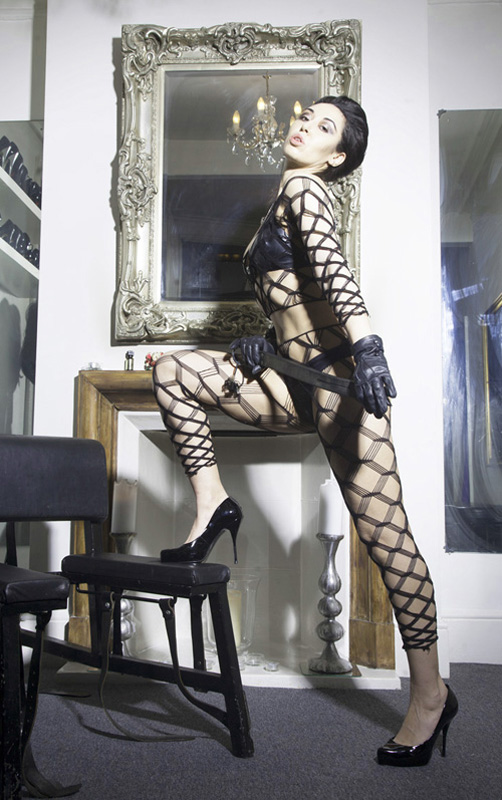 MISTRESS SADIE OF LONDON
A cruel adventuress wishes to take you to the depths of the darkest desire – do not deny either of us. Consider me a true English Domme who loves nothing more than a sub at her heel, in her shadow and ultimately under her control. Let the games begin, why don't you?
I am central London based (W2) but am primarily a travelling Mistress with some lovely equipment – dare you ask Pandora to open the box?
I also offer Dinner & Dominance – a chance to break or make the ice over dinner; whereby you will surely get your just desserts…
Some of my favourite pastimes & games inc:
Medical/experimentation inc: catheterisation, breathe play, needles, Genital correction/cock pumping/sounds…
Asphyxia/breathe play
Blackmail
boxing
CBT – all forms
Chains & bondage
Chastity
CP/Caning/flogging
Crying
Domestic servitude
Double Domination
Electrics – violet wand & tens
Face slapping
Feminisation
Financial domination
Foot/shoe/stocking fetish & worship
Forced Bi
Genital correction/cock pumping
Golden Showers
Human furniture/ depersonalisation
Humiliation & degradation
Interrogation
Kickboxing
Leather
Mind control/psyche play
Mummification
Orgasm denial
Puppy/ Dog play
Pvc
Queening/ facesitting
Role play & scripts
Sensory deprivation
Socio-political
Sports/personal trainer
Tie and tease
Vintage scenarios
Double domination with Miss Davenshaw & Mistress Litha
The Look – Mistress:
My skin is of a soft subtle yellow hue, my features European, my hair long and raven but mostly worn up. I am tall, (6'3 in my killer heels) sophisticated and slim with a very long neck and prominent collar bones. Well-toned, I possess prowess, presence and poise and have been an excellent sportswoman in the past. A classic air about my person, my accent is cut glass English/RP. I am frequently told that I look evil, stern and/or unapproachable -a true ice Queen- some people are just born with it I suppose.
The Sub/Slave/Masochist/Fetishist
I am interested in meeting a Sub/Slave/Masochist/Fetishist who wants to be crafted, moulded and exacted to my standards, to be put through my system; showing my love through punishment and taking the psyche to the very edge, testing standards and exploring boundaries and limits: all of which are within my agenda.
Take the fist step and enquire – you may regret it but let me convince you it will be for the best – trust me.
Cruel Love,
Ms Sadie
www.mistress-sadie-of-london.com
07576 534 293