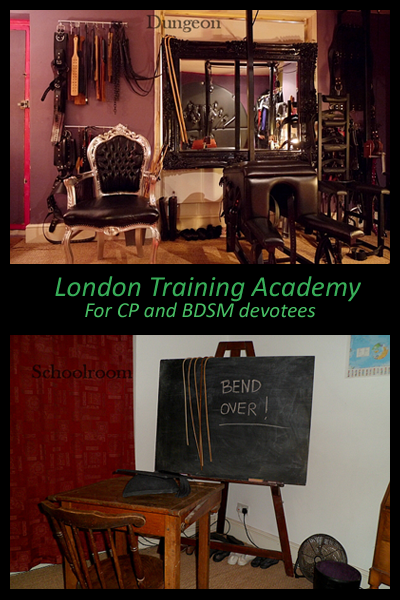 The London Training Academy was established in 2005 by one of the UKs most experienced and skilled Mistresses.
The Academy has already benefited numerous men in teaching them life, manners, good behaviour and useful skills. Some men simply need a firm hand and to be reminded on regular basis of how to perform and behave. We are more than pleased to be fulfilling that crucial role! And we do it exceptionally well.
If you require more discipline in life, find yourself slacking, forgot the right manners or simply need guidance or punishment The London Training Academy can help you. The Academy offers personalised training suited to what you need and deserve which will be discussed and assessed by your Mistress during your first training session.
The training is usually on 1-to-1 basis for best learning performance however double sessions (with two Mistresses or two willing trainees) might be possible. Please discuss directly with your Mistress.
All training is provided by professional and highly skilled Mistresses, though their style will vary.