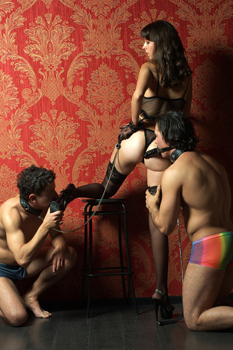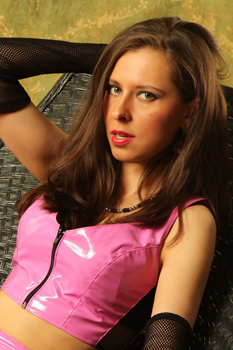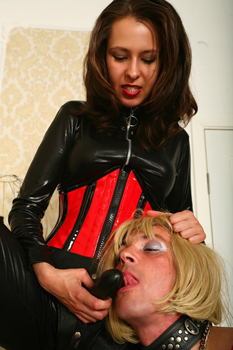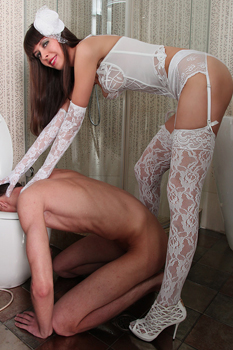 I am Mistress Lana, Stunning Experienced Challenging and Powerful Russian Goddess. I have been involved in Fetish, Fantasy & BDSM most of my adult life, cater to many diverse tastes, interests and fetishes, and through My journey, I always possess a broad outlook, an open mind and a tolerance toward our alternative sexual exploration. I am friendly and out going and enjoy the company of likeminded people.
Standing before you at 6 feet (in heels): you will be over powered by My natural beauty, piercing eyes and dark looks. I take a great deal of pleasure in what I do and I believe this shows in My sessions where I can be lenient or fierce and stormy with you. I have the power to humble little men like you. My style of Domination is playful, sensual at times and at other times very strict and demanding. Although I can be strict in session, most find Me friendly, personal and sympathetic to their needs. Erotic and sensual domination, discipline, fetishes, sadistic and perverted games are My real passion.
I delight in dominating and controlling you, manipulating you for My amusement. I will possess your mind and body, twisting you and molding you to please Me.
Torturing you lustfully, causing pain to you, using you as My personal toy – this all is My real nature!
I will show you your wildest dreams and you will be grateful. I will respect your limits, but push them for My entertainment. Novice subs will taste the sweetness of submission. My solid professional experience enables Me to read a beginner's needs to guide them into more intense levels of play. More experienced slaves will learn what they have been missing. Those who push boundaries with a willingness to experiment stimulate Me more than extreme scenes. Show Me your willingness to serve and I will show you the path to true submission. In return for your total obedience, humility, submission and devoted servitude, you will be overawed by My Power, My Intelligence, My Beauty, My Elegance and Sophistication. The time you spend with Me is a favour I graciously bestow upon you at My discretion.
I am 174 cm/5'8.5″ without heels and 57 kg/125 lbs.
Photos are 100% mine and accurate.
Many activities excite me so I will consider your limitations and find a way to enjoy using you:
-Light to heavy domination
-Cross training, feminization
-Anal play, fingering, prostate massage, strapon, dildos, fisting.
If you want anal play but don't want an enema during our session, you have to give yourself an enema before!
-Forced bisexuality
-Cuckold/hot wife scenarios
-Role play (teacher/student, mistress/slave, mommy/baby, boss/employee, owner/dog etc)
-Body, foot, shoes, boots worship, giving Me a foot massage, nylon (stockings, pantyhose fetish)
-Face sitting, smothering, breath control
-Bondage with ropes, cuffs etc.
-Mummification with a plastic wrap
-Corporal punishment (hand spanking, floggers, paddles)
-Nipple play/torture, clamps
-Cock and balls torture, ball busting, kicking
-Medical play (enemas, sounds, needle play, temporary piercing, vitamins injections, anal exam)
-Blindfolding
-Hot candle wax, ice
-Water sports/golden shower
-Hard sports/brown shower/kaviar
-Forced urination in your own mouth/forced drinking your own urine
-Face stepping, trampling with bare feet and heels
-Tickle torture
-Smoking fetish, cigarette play, serving as an ashtray
-Humiliation, verbal abuse, spitting, face slapping
-Public humiliation
-Tease and denial
-Food play (spitting chewed food into your mouth, making you lick whipped cream from my feet, using fruits and vegetables for anal play etc.)
-Forced spanking, whipping yourself, forced exercise
-Fantasy wrestling
-Sploshing/Wet and Messy Fetish
-Human punching bag
-Serving as furniture, foot stool, table
– Panties, stockings, shoes and other items can be purchased after our session or may be shipped anywhere in the world
-Financial domination, money slavery
-Sessions with another mistress or a female/male slave.
-Phone, online webcam sessions
Review My site for more info and photos